St. Petersburg, FL (June 29, 2019) - A technician at a local CVS pharmacy was arrested for grand theft this week after being accused of stealing from the store.  The St. Petersburg Police Department arrested 24-year-old Natasha Nicole Curry this week in relation to the incidents.
Police say that Curry, who worked at the location on 2100 66th Street North, had stolen drugs and numerous other items over a three and a half year time period.  Authorities were alerted to the possibility of theft when another employee discovered several missing items.  When officers arrived to investigate they confirmed that prescription drugs, as well as hygiene and food items,  were taken from the store.
When she was questioned, Curry allegedly told police that she was selling the stolen items from her vehicle.  She was arrested and taken to jail before being released on a $2,500.00 bond.  Additional charges may be possible according to officers. 
St. Petersburg Theft Crime Laws
A Florida theft crime charge can mean serious trouble for you, both at the time of the charge but also well into your future.  Charges such as grand theft are felonies that may result in a prison sentence, a long term of probation, high fines and more.  In addition to these consequences, having a felony on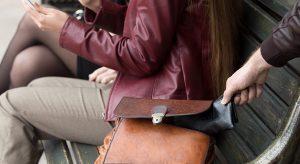 your permanent criminal record can severely damage your chances of obtaining gainful employment down the road.  
When you are facing a theft charge of any kind, your first goal should be to protect and secure your legal rights.  Under our justice system, you are innocent until proven guilty.  At Musca Law, our Florida criminal defense lawyers will ensure that the prosecution is held to its burden and will closely evaluate the evidence in your case, ensuring that you receive the best possible outcome under the circumstances.  We bring over 150 years of combined experience and can help assist you with any type of charge, anywhere throughout our state.  
Our dedicated and skilled St. Petersburg criminal defense team stands ready to defend you.  For your free consultation, please give us a call 24 hours a day, 7 days a week at (888) 484-5057.