St. Petersburg, FL (February 23, 2019) - A student at Dixie Hollins High School was arrested on Tuesday, February 19th, and charged with threatening a mass shooting at the school.

18-year-old Isaac Myers reportedly made a statement that he would be "shooting up the school" if he did not win a senior superlative award. Myers also told at least one other person "don't come to school tomorrow."

In response to the threats, Pinellas County Sheriff's Deputies went Myers' home to investigate. Myers told police that the threats were a joke and that we would have never carried out a mass shooting. He said he had no access to guns and no guns were located in his home. Deputies reviewed Myers' text messages related to the incident.

Following an investigation, he was arrested and charged with threatening communications or threats of a mass shooting. Myers was transported to the Pinellas County Jail without incident.
St. Petersburg Violent Crime Lawyers
A crime involving the threat of violence can cause major problems in your life. Even if you had no intent to actually carry out the threat, you can expect the authorities to take the statement seriously, especially if you have communicated a threat of mass violence, such as a shooting or an act of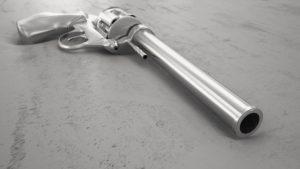 terrorism. Under Florida law, the actual intent to harm is not necessary to prove that you have communicated a threat. Given the current climate around our state and the country, these threats will be thoroughly investigated and prosecuted to the fullest extent of the law.

When you find yourself facing a charge for communicating threats, you should speak to an experienced and trusted Florida criminal defense attorney right away. At Musca Law, our attorneys have more than 150 years of combined experiences in these types of cases. We will investigate your case thoroughly and prepare any defense that you may have to the charge.

If you have been charged with a violent crime in St. Petersburg, our St. Petersburg criminal defense attorneys are here for you. We understand the local court system and know how prosecutors and judges in your area handle violent crimes. Our phones are answered 24/7. For your free consultation, please call us at (888) 484-5057.