St. Petersburg, FL (June 9, 2019) - A St. Petersburg man faces charges after police say that he planted an explosive device at a Veterans Affairs Hospital in Bay Pines.  The incident took place on May 29th.  
FBI agents arrested 60-year-old Mark Edwards Allen on Tuesday, June 5th in connection with the incidents.  Accord to an arrest affidavit, Allen was seen on surveillance camera planting the device at the hospital.  The device involved electrical wires, an initiator, a powder substance, a clothespin switch, and a 9-volt battery. Allen's wife contacted the police and alerted them that Allen had been making the devices inside their residence.
A search warrant of the home revealed several devices, many of which were similar to the device found at the VA Hospital.  Allen, a veteran of the United States Army, is currently being detained in federal prison.
St. Petersburg Violent Crimes Laws
Violent crimes include both violent acts as well as threats of violence and attempted violence, such as communicating threats and attempted violent acts.  Either way, a Florida violent crimes charge can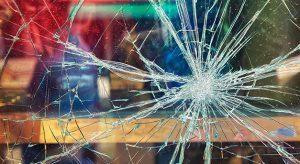 change your life in a negative way.   These crimes carry serious penalties, including long prison sentences, probation and high fines.  
Violent crimes can be prosecuted at both the state and federal level.  If the alleged event takes place across state lines or at a federally owned land or facility, federal authorities will step in and prosecute the case.  Both federal and state courts have unique rules of law and procedure that must be carefully followed in order to ensure that you are receiving the appropriate representation.
At Musca Law, our Florida violent crime attorneys have experience in both state and federal courts.  We have handled numerous cases at both levels and have been successful in representing clients throughout the state.  Our St. Petersburg criminal defense lawyers are standing by to help you 24 hours a day, 7 days a week.  
For your free consultation, please give us a call at (888) 484-5057.