St. Petersburg, FL (July 11, 2019) – 52-year-old Diane Dahl was charged with her fourth DUI after a recent crash that involved two parked vehicles in St. Petersburg on Friday.
Dahl allegedly struck two vehicles and then a concrete wall inside a parking garage around 6:30 p.m. on Friday.
When deputies arrived, they found that Dahl was exhibiting several signs of impairment. They found that she had slurred speech, glassy eyes, and smelled strongly of alcohol. Before Friday, Dahl had three prior convictions for driving under the influence.
Dahl later refused to provide a blood sample and was charged with driving under the influence as well as driving with a suspended driver's license.
St. Petersburg DUI Laws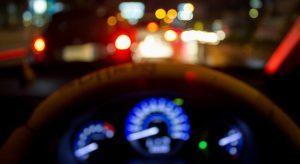 Facing the reality of DUI charges in St. Petersburg can be a scary reality for some, especially because these incidents can lead to long-lasting impacts on every aspect of your life. You could face license suspension that can keep you from your employment and enjoying time with friends and family, probation time, fines, and many other aspects. This is why, if you have been charged with DUI, especially multiple times, you should always seek out the help of an attorney who is there for you every step of the way.
Our attorneys at Musca Law understand that DUI crimes coincide with harsh consequences, and you might be in a distressing position as you attempt to move forward with your life. Our experienced attorneys are here to help you obtain proven case results and understand the many laws that dictate DUI crimes in Florida. Please contact us at (888) 484-5057.