St. Petersburg, FL (April 12, 2019) – On Wednesday, a 24-year-old identified as Elizha Gill was arrested for child abuse after hurting a 2-month-old child.
Police confirmed that the child was hospitalized with abusive head trauma including bleeding behind the eyes and brain. Gill was unable to explain how the child got the injuries even though he was in charge of caring for the child.
As a result, police charged Gill with child abuse and aggravated battery.
Gill denied causing the injuries and was released on a $30,000 bond. The child's mother confirmed that the child does not have permanent damage or injuries.
Police continue to investigate the circumstances of the abuse.
St. Petersburg Child Abuse Laws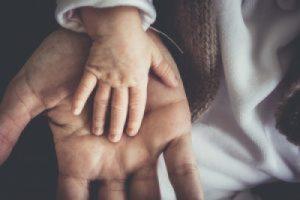 Facing charges of child abuse in Florida can be one of the most damaging things that ever happens to you. These crimes are seen as especially heinous by prosecutors and judges as children are supposed to be protected from harm at all costs. If you are facing the serious charges that come with these incidents, you could be facing jail time, fines, or even losing custodial rights to your child. With the help of an experienced attorney, you will be able to move forward and gain the best case results you deserve when you think that you have been charged unfairly.
Our defense attorneys at Musca Law, who have a vast understanding of the criminal justice system from initial police interrogations to collecting evidence, are here to help you defend against a severe child abuse crime. We will supply you with the knowledge needed to move forward after you have been accused of hurting a child. If you are in need and are not sure of where to turn, please reach out to us for more information at (888) 484-5057.