St. Petersburg, FL (July 24, 2019) – Police have arrested 33-year-old Don Thompson after he allegedly had sexual activity with a child who was younger than 12 at the time.
The investigation began last month in June when a family member of the victim came forward and told the St. Petersburg Police Department that Thompson had inappropriate sexual activity with the child, who had been 9 years old at the time.
Allegedly, Thompson had familial authority over the victim in 2019 and told her that he needed to check her to see if she was still a virgin. He then used a sex toy on the child and sexually battered her.
The victim told detectives that he also made her watch a pornographic video. Investigators were able to find evidence asserting that these allegations were true.
Thompson was arrested on July 19 at his place of employment and has been charged with one count of sexual battery on a child less than 12 years old.
The investigation continues at this time.
St. Petersburg Sexual Battery Laws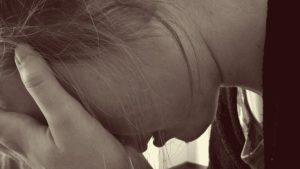 Being accused of a sex crime in St. Petersburg might be one of the most difficult things that you have ever endured, especially when you are left to build a defense on your own against a party who is accusing you of heinous crimes. Especially in cases involving sexual battery of a minor, you could be facing a lengthy prison sentence, having to register as a sex offender for life and many other consequences that could impact you for a lifetime. Luckily, help is on your side.
Our experienced criminal defense attorneys at Musca Law understand how humiliating and distressing it can be to face sex crimes, especially when you hold the position that the crime did not happen the way that it is being reported. We are here to protect your rights and defend you in your time of need. Please reach out to us for the help you deserve at (888) 484-5057. We are waiting to take your call.