St. Petersburg, FL (December 4, 2018) – A Florida man, identified as 57-year-old Frank Caponi, arranged to receive oral sex in exchange for a hamburger. Little did he know, he was making that arrangement with an undercover cop.

Caponi was arrested on Saturday afternoon after he struck up the conversation with an undercover St. Petersburg cop that was posing as a prostitute. Police did not state whether or not Caponi brought the hamburger with him or if he was going to obtain one after the act was completed. 

Once Caponi was detained by the arresting officers, he acknowledged that he and the female had been discussing sex prior to the arresting officers arriving on the scene.  Caponi was charged with a misdemeanor prostitution count but has since bonded out of jail.

Caponi has previous convictions for grand theft and battery on a law enforcement officer. 
St. Petersburg Prostitution Laws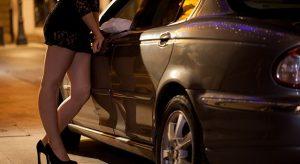 Facing a St. Petersburg prostitution charge can be a humiliating and scary time in your life.  Florida sees any act of prostitution as the giving or receiving of the body for sexual activity for hire. This means, if you are offering an act of sex in exchange for something, you could be charged with this crime and spend up to 60 days or more in prison with fines of $500. If this is not your first offense, the penalties could be more severe.

Being accused of a Florida sex crime can affect every aspect of your life. At Musca Law, our team approach has earned us an excellent reputation among our peers, prosecutors, and judges. You can apply this help to your case when you are facing charges that are unfamiliar to you. If you have been accused of prostitution in Florida, you need the guidance of Florida sex crimes attorney. Our experienced criminal trial lawyers are here to answer any questions that you may have. Contact us today at (888) 484-5057 for a free case evaluation.