St. Petersburg, FL (January 11, 2019) – A St. Petersburg firefighter who was not on duty at the time has been arrested for lewd and lascivious behavior following sex in public.

58-year-old Thomas Lewis received oral sex from 56-year-old Penny Snoots in the middle of the road when he was arrested by deputies. The two were arrested for lewd and lascivious behavior after the act.

Witnesses said that after the two engaged in oral sex, they began having sexual intercourse on the hood of a vehicle. When deputies arrived at the scene, both suspects could be seen pulling up their pants.

The St. Petersburg Fire and Rescue stated that Lewis' behavior goes against their character of public service, which is why they have chosen to put him on paid leave while the investigation into the matter continues. They said that Lewis might face professional consequences pending the investigation.
St. Petersburg Lewd and Lascivious Behavior Laws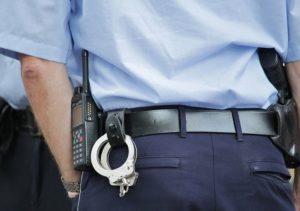 If you have been charged with lewd and lascivious behavior in Florida, you could be facing a second-degree misdemeanor, a short prison sentence, probation, and many other penalties that could have an impact on the rest of your life. These crimes are considered to be sex crimes in Florida, which means that they carry stiff penalties and life-altering consequences at a legal and career level. Your main focus should be fighting your charges with the help of an experienced criminal defense attorney.

At Musca Law, if you have been charged with a lewd and lascivious crime, we understand that you could be facing an offense that is highly penalized and prosecuted, which is why you will need an attorney on your side who can help you build a defense from the very beginning of your case. Our attorneys have extensive experience helping a variety of clients who have been charged with sex crimes in the past. Contact us today to find out what available options you have at (888) 484-5057.