St. Petersburg, FL (June 18, 2019) – Police have arrested two people after witnesses called them when they saw a 5-year-old boy by himself this past weekend at a local intersection.
When police arrived at the scene of 4th Street South and Paris Avenue, they found the 5-year-old boy upset and crying. He said that his caretaker left him alone at the intersection and got on the bus to go back home. He was found in dirty clothing and had no shoes and socks on. He also said he had not eaten.
The caretaker told the boy to go to his home two blocks away. However, St. Petersburg Police claim that the boy was unable to find his way home and had been left in a high-crime area.
34-year-old Kelly Lorene Kimmel was charged with neglect of a child without causing bodily harm.
When police arrived at their home, they found 30-year-old Clark Pierce, Kimmel's husband. They started to question him, which is when they found the 5-year-old child's sister in the home. Pierce was uncooperative and made a fist at officers, walking away from them so that they couldn't question him. He has since been arrested as well for obstruction and resisting an officer without violence.
Both children have since been taken into custody by child protective services.
St. Petersburg Child Neglect Laws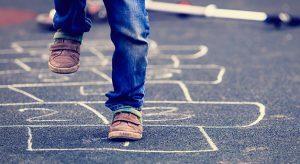 If you have been charged with child neglect in St. Petersburg, your case will be prosecuted to the furthest extent of the law, as charges involving children are seen as some of the most serious crimes that occur in Florida. Authorities will seek to protect the children involved in these cases, which might mean removal from your home. You will then face aggressive prosecution, which could mean jail time, fines, and many other aspects that can have a major impact on your life. It is essential that you speak with a Florida criminal defense attorney at this time.
Our attorneys at Musca Law have helped many individuals achieve proven case results during one of the most difficult and challenging times in their lives, especially when the reality of having a child taken was looming. With 150 years of combined experience in these types of cases, we will work to keep your family together by building a defense that will protect you under the law. Please contact us to find out what we can do for you at (888) 484-5057.