St. Petersburg, FL (December 26, 2018) – Police say that a 21-year-old woman is now facing serious charges after a deadly shooting that she claimed was an accident.

At the time, Jessica Perry had been riding with a 17-year-old teenager in her vehicle when she accidentally shot the teen riding in the car with her. The incident happened around 2:25 a.m. on Sunday when Perry was driving along and the gun she was carrying accidentally went off. The girl was struck in the back.

Perry has since been arrested for the deadly shooting with manslaughter charges. At the time, the two had been passing the police station in downtown St. Petersburg when the incident occurred. The driver pulled in and flagged down an officer.

The 17-year-old was quickly transported to the hospital but died from her injuries. Her name has not yet been released.
St. Petersburg Manslaughter Laws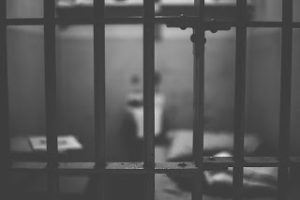 At Musca Law, we have handled a wide variety of both murder and manslaughter cases, which are very different from one another. Though you might be feeling frightened about the outcome of your manslaughter case, the good news is that defending yourself against violent Florida crimes is entirely possible and you have options as you move forward during one of the most difficult times in your life.

Being charged with such a violent and life-alerting crime can be a desperate scenario that leaves you worried about the outcome of your case and the rest of your life. Luckily, at Musca Law, our defense attorneys have experience in every aspect of the criminal system process and will stand by your side to ensure that your rights are upheld through every step. You have many protections under Florida law even when you think that you will be behind bars for quite some time or facing fines that you will never be able to afford. Let us help you gain a step in the right direction. Do not hesitate to contact us for more information at (888) 484-5057.