Starke, FL (November 30, 2018) – On Wednesday, a Starke Police Department supervisor identified as 37-year-old Robert Todd Jordan resigned after he was arrested for domestic battery and aggravated assault on November 21st for an attack on his girlfriend.  He apparently pulled a gun on her during the assault. The authorities say that the couple's children were in the home at the time of the incident.

Deputies were initially called to the home where they found Jordan's girlfriend who claimed that Jordan broke down the door when she attempted to lock herself inside the room with their baby and a little girl during the escalating argument. Jordan allegedly pushed her to the ground at least five times, grabbed her by the neck, and shoved her up against a wall. She fell to the floor, which is when he let go of her neck and grabbed a gun off of the dresser.

The two continued to argue until the victim was able to grab a knife and cut Jordan's wrists. She was then able to escape the bedroom. When deputies found her, she had multiple bruises up and down her left arm and on her foot.

Police have since arrested Jordan and charged him with domestic battery.
Starke Domestic Battery Laws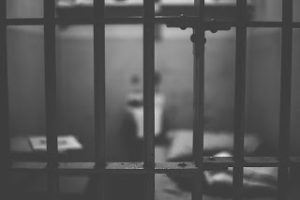 Being charged with a domestic violence crime means that you could be facing serious jail time, fines, and many other penalties. After being accused of one of these crimes, you will find that there are many rules that you must follow, such as preventing contact with the accuser and more. Those who are accused of these crimes could be facing a wide variety of penalties that will follow them throughout their life, which is why it is important to speak with an experienced domestic violence attorney as soon as possible about your case. If you have just been charged with a violent crime, it's imperative that you speak with a Florida criminal defense attorney that has the experience, skill, and determination to make sure that you have the very best outcome in your case.  

We have offices located throughout the state of Florida, our attorneys at Musca Law understand how important it is to have a lawyer on your side who keep you informed about everything that is happening with your case.  We make sure that all of our clients are treated with the utmost respect and provide a high level of personalized service.  If you believe that you have been accused of domestic violence or the crime happened much differently than the prosecution is reporting, you have rights.   Turn to an attorney with proven case results who can help you through every step of your case. We are waiting to hear from you at (888) 484-5057.