Stuart, FL (March 9, 2019) - A driver in Stuart was arrested in connection with a wrong-way crash that took place on Thursday, March 7th.

The Stuart Police Department was called to the scene of Sailfish Circle, near Dixie Highway, Thursday night. Police say that a car was traveling in the wrong direction when it collided with a police vehicle. An officer attempted to initially make a traffic stop but the vehicle fled the scene and began traveling towards SE Colorado Avenue.

Officers then made the decision to block the roadway in an effort to stop the car. Eventually, the driver crashed into a patrol car that was set up as a roadblock. Following the crash, police were able to take the driver into custody. There were no injuries reported in the crash and damage to the vehicles was not significant.

No further details were released.
Stuart Traffic Laws
A Florida traffic crimes charge must be taken seriously. While not all traffic crimes will bring the threat of jail time or probation, all of them could have a potential impact on your life. Even something as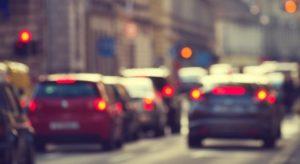 simple as a speeding ticket can end up costing you a substantial amount of money if it is not handled properly. If you are convicted of a traffic violation in Florida, your insurance rates can increase and you could also face a suspension of your driver's license, depending on the nature of your charge.

Florida traffic laws are complicated and there can be many unexpected consequences. You should always seek the help of a qualified traffic crimes lawyer to help you navigate this complex area. The attorneys at Musca Law stand ready to assist you and protect your rights when you are facing any type of traffic violation.

We assist those in Stuart and surrounding areas with all types of criminal charges. For a free consultation with a Stuart criminal defense lawyer, please contact us any time at (888) 484-5057.