Stuart, FL (July 14, 2019) - Four men have been arrested in connection with what authorities are calling a business drug front scheme.  
The business in question is Porch Life Entertainment Global Creations LLC and Splurg Game Hall, located in the 3600 block of Southeast Salerno Road.  Police say that an investigation into the business first began in August 2018 when informants entered the stores for the purpose of buying and selling drugs. Police say that the informants were able to successfully make multiple transactions involving cocaine.  
Officers have now arrested 26-year-old Monterious McClain, 27-year-old Kenneth Lewis, 47-year-old Shawn Christie, and 21-year-old Monteis Sims on various drug charges.  The four were arrested between July 5th and 6th. 
Patterson has been charged with eight counts of selling cocaine, possession of a controlled substance and illegal use of two-way communication.  Thompson is charged with drug trafficking, five counts of possession of a controlled substance and illegal use of a two-way communication device.  Lewis is charged with selling cocaine and Sims has been charged with transporting drug paraphernalia.  
All four suspects were taken to the Martin County Jail.  Sims and Lewis have since posted bail and been released.  
Stuart Drug Crimes Laws
A drug charge in Florida can threaten to derail your future.  Charges related to the sale of controlled substances and drug trafficking are very serious and can result in you spending years in prison, paying very high fines and facing the status of being a convicted felon.  If you are convicted of serious drug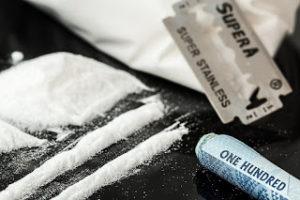 charges, you may find it difficult to maintain employment and your reputation could be forever ruined. 
In Florida drug crimes cases, police often conduct a lengthy investigation prior to making an arrest.  If you are facing a drug charge, all aspects of the police investigation must be carefully examined by a trained Florida criminal defense lawyer.  The police may have improperly gathered evidence against you and violated your constitutional rights in the process. In some cases, they may say that you possessed drugs when you did not and were simply in the wrong place at the wrong time.  Only a skilled Florida criminal defense lawyer can evaluate your case and help you determine which defenses might apply to your situation.  
At Musca Law, our Stuart criminal defense lawyers are standing by to help if you are facing a serious drug charge or other criminal offense. We will have your back every step of the way. 
For a free consultation, please give us a call 24/7 at 888-484-5057.