Stuart, FL (April 21, 2019) – Police in Stuart arrested and charged a 15-year-old boy with grand theft auto after he stole a vehicle on Tuesday, April 16th. The incident took place in the early morning hours.
The vehicle in question was parked on at a parking lot on Central Parkway. Suddenly, the owner observed the suspect enter the vehicle and drive it away. The police were called and immediately began looking for the car.
A few minutes later, the car was located on Kanner Highway. The boy was apprehended and taken into custody. The car was returned to the owner. There is no word on whether the juvenile suspect is still in custody at this time.
Stuart Juvenile Crime Laws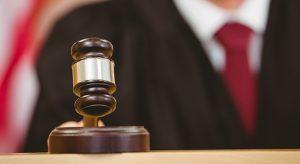 The Florida juvenile court system is designed for accused offenders who are less than 18 years old. In some cases, juveniles can be charged as adults but the majority of crimes committed by children are processed in juvenile court. The juvenile court system operates differently than the adult system, however, many of the same serious punishments can apply. Juveniles may be sentenced to spend time in a detention center if convicted and they are also subject to strict court requirements that can have negative consequences if not followed.
Being charged with a juvenile offense is stressful both for the child and their parents. While ultimately the juvenile is the one who is facing the consequences, parents and guardians are naturally concerned for the outcome of their child's case. At Musca Law, we understand that it may feel overwhelming when you are facing this situation.
If you are facing any type of juvenile crime in Stuart and surrounding areas, our Stuart criminal defense attorneys are here to protect your legal rights. We understand that a conviction for a juvenile crime can affect you for many years to come. We treat each of these cases as seriously as if it were our own.
For your free consultation, please contact us at any time at (888) 484-5057.