Summerfield, FL (November 16, 2018) - The Marion County Sheriff's office arrested a woman accused of violating probation. Crystal Ann Heishman was arrested on Tuesday, November 13.

  Heishman, 28, had been arrested previously on DUI charges and was currently on probation for one year as a direct result of those charges. After a current violation of her probation agreement, however, a new warrant was issued for Heishman's arrest. Heishman was in arrears to the Marion County courts resulting from unpaid monthly fees that were meant to cover the cost of her alcohol screen as well as her supervision and rehabilitation.

  She is currently being held in the Marion County jail with no bond and, as of now, no court date.

  Heishman has spent additional time behind bars over the course of the past few years. She'd been held for charges including dealing in stolen property, giving a false report to law enforcement, grand theft, and driving under the influence.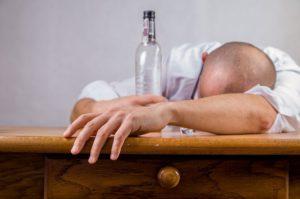 Florida DUI Laws
 
After being accused of violating your probation in Florida, you should focus on having your original probation order reinstated or minimally modified.

  Violating your probation can have a huge, negative impact on the rest of your life. You may be facing some very hefty penalties and may even face jail time. You deserve an attorney from Musca Law to help defend your rights.

With over 150 years of combined experience, our experienced attorneys know the various ins and outs of the legal system and who will stay by your side to fight for you. Don't fight these charges alone when you could have the benefit of our criminal experience in your corner. Contact us today at (888) 484-5057 to discuss your case and see what options may be available to you at this time.