Sumter County, FL (January 22, 2019) – Police reported that a 17-year-old boy was arrested in connection with the murder of a Bushnell woman and taken into custody.

The 17-year-old, Tyler Ryan Hirsch, was taken into custody and charged in the murder of 33-year-old Melody Bennett after police found her body a day after her birthday. Police conducted an investigation for months and Hirsch was charged with premeditated homicide and murder of the first degree. He was also charged with sex assault and armed burglary.

Police originally responded to the call of a deceased person at the location of 6349 County Road 625. The victim, Bennett, died due to violence by another person.

Now, Hirsch is being held without bond.
Sumter County Homicide Laws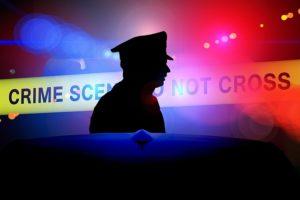 Some crimes are charged so severely under Florida law that they can compromise your future and everything that is important to you. This is the case when it comes to being charged under homicide laws in Florida. Homicide, in Florida, is known as an incredibly violent crime and unlawful killing of a human being.  A homicide conviction can easily end up costing you your freedom for years to come.  It may even result in a life sentence.   That is why it is absolutely crucial that you talk with a criminal defense attorney about the charges that you are facing.  Make sure that the law firm that you retain to represent you and is equipped to take on a case of this magnitude.  Call Musca Law today to speak with an aggressive attorney who has experience successfully representing Florida residents who have been accused and charged with a  violent crime. 

At Musca Law, we understand that your life could easily be on the line if you have been charged with one of these serious crimes. We will utilize all of our resources, experience and extensive knowledge in these cases to help you build the strongest defense possible in the charges you are facing.  Our skilled criminal lawyers at Musca Law have more than 150 years of combined criminal defense experience handling complicated and complex homicide cases.  If you have been charged with a homicide in the state of Florida, call Musca Law today to speak with an attorney about the charges against you and make sure that you have a lawyer that is providing the best defense possible to the charges you are facing. Contact us to find out how our experienced defense attorneys can assist you at (888) 484-5057.