Sumter County, FL (December 27, 2018) – The driver of a Mercedes was jailed for drunk driving after he was caught by police after being spotted driving at 80 mph.

The incident happened on Morse Boulevard when a Sumter County deputy had been directing traffic at the Fairway Christian Church when a driver pulled up beside the deputy's patrol car and blocked traffic. He headed west and made an unlawful left turn onto Morse Boulevard.

A deputy said that the driver was driving erratically, striking curbs and accelerating quickly. The deputy said that, at one point, he reached 80 mph in a 35 mph speed zone.

When the pursuit ended, police caught up with 54-year-old Jeffrey James Taylor who had been drinking at the time. Police said that he urinated his pants and said that there was no reason for him to participate in field sobriety tests.

Police found a receipt on the floor of his vehicle showing that Taylor had consumed three Jim Beam whiskeys. Taylor was arrested on a charge of driving under the influence and booked in jail.
Sumter County Drunk Driving Laws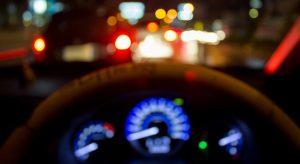 If you have been arrested for DUI, you have been presumed innocent, which means that you have many rights when it comes to your case. A Florida DUI attorney will be able to help you through this intimidating and demanding process as you experience the nightmare of a criminal justice process that you never thought you would have to face. You want to do what it takes to ensure that your DUI charges keep you out of prison, which means bringing a DUI defense with the help of an experienced attorney who has handled many of these cases in the past. 

At Musca Law, we stand by the rights of those who have been accused of a serious crime that can have a huge impact on the rest of your life. You don't want to be left paying for fines you can't afford or lose your license after these charges. Through every step of the process, we will work to help you receive case results you can rely on to move forward and get back into a normal life routine. We will protect your rights at all times and explain this process to you. Contact us today for more information on how we can assist you at (888) 484-5057.