Sumter County, FL (January 14, 2019) – Police say that a 26-year-old was apprehended at a traffic stop after deputies discovered that he had methamphetamine in his vehicle. He has since been identified as Brandon Lynn Baker of 3519 Marianna Place.

Police say that Baker was behind the wheel of a maroon F-150 around 8:59 pm. Wednesday night when he was pulled over for driving with a broken tail light cover. The Sumter County Sheriff's Office called a K-9 unit to the scene where the dog then alerted police that there was something in the pickup truck.

Police suspected drugs so they elicited a pat down, which led to them discovering methamphetamine "rock" in Baker's pocket. Baker was since arrested for a felony charge of drug possession and has been booked in jail.
Sumter County Drug Possession Laws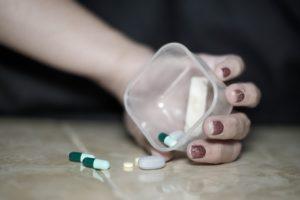 Being charged with a drug crime in Florida might be one of the most difficult things that you will ever face, which is why working with an experienced legal representative from the very start will help you retain your legal rights and lessen your fears as you go through the arduous criminal justice system to seek results. Though many people in this scenario might be facing misdemeanor charges, possession of a controlled substance such as methamphetamine could very easily lead to felony charges that could have a drastic impact on your life. Our Florida possession defense attorneys are here to listen to your side of the story and defend you every step of the way.

At Musca Law, we want you to understand the severity of drug crimes and the skilled legal representation that you will need so that you can bring justice to your case and move forward as you avoid serious and life-changing penalties. There are many defenses that can support your claims during this process, as police must follow many rules throughout the drug crime process and anything can go wrong or become skewed in the many months leading up to your trial. We have helped many clients receive successful case results over the years in these types of drug-related cases and would like to stand by your side at this time. Contact us for more information at (888) 484-5057.