Sumter County, FL (February 5, 2019) – 72-year-old Susan Bays Johnson was arrested on Sunday following a Super Bowl party when she became involved in a brawl with her husband.

Deputies were called to the scene of the incident around 11:03 p.m. to find that a 70-year-old man had been attacked by his wife. When police spoke with Johnson, she admitted that she hit him and that she hopes he "burns in hell."

Police say that she appeared to be heavily intoxicated at the time and she confessed that she consumed three glasses of wine and two cosmos while she had been at the party. She said that she and her husband had been arguing throughout the entire night. She said that the arguments stemmed around "neighbors needing to know God."

Johnson allegedly took a picture hanging on the wall and slammed it onto a glass table, which caused both items to shatter. Johnson has since been arrested on a charge of battery on a person over 65 and booked in jail.
Sumter County Battery Laws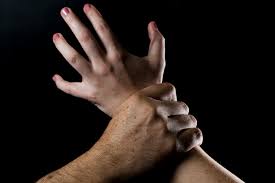 Being accused of a Florida battery crime can be an alarming and devastating experience as you face the reality that you could be followed by a wide array of penalties. If somebody has accused you of one of these crimes alleging that you have unlawfully touched them physically in a harmful way, you could be facing long-term consequences such as a permanent record and social impacts on your life. These violent crimes are taken seriously by the courts, especially when they happen between two parties who live with one another.

Moving forward after battery charges might seem like an impossible thing to do after the handcuffs have hit your wrists and you are looking at your future through bars. Luckily, there is hope for you. In many of these cases, you will find that the evidence does not stack up against you and some will even be wrongfully accused of battery for a crime that they know they did not commit. Our experienced criminal defense attorneys at Musca Law have helped many clients receive proven case results such as lesser charges or having your charges completely dropped in one of these cases. You have many options when it comes to moving forward from this crime. Contact us for more information on how we can assist you at (888) 484-5057.