Sumter County, FL (January 8, 2019) – A woman was arrested in Sumter County after she cut off a deputy in a roundabout after she had been drinking throughout the day at a bar.

66-year-old Sue Anne Fahy was arrested after she had been drinking bottomless mimosas and Vodka around 2 p.m. on Sunday and got behind the wheel of a car. She was eventually pulled over at the roundabout at Morse Boulevard and Stillwater Trail when she suddenly made an improper lane change in front of an officer.

The officer claimed that she cut him off and struck the curb when she was trying to leave the roundabout. Fahy was pulled over and denied that she had been drinking. However, she indicated that she was coming from the area of the bar. Fahy became irritated when she was trying to complete field sobriety tests and failed.

The deputy took inventory of her vehicle and found the receipts for drinks at the bar. Fahy was then arrested on a charge of driving under the influence. She has since been booked and released.
Sumter County DUI Laws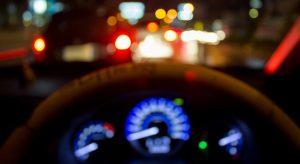 Being arrested for drinking and driving under the influence in Florida is seen as an incredibly serious crime due to the fact that many accidents stem from these negligent acts every year. One of these incidents can easily become a life-changing and even deadly event.  A criminal defense attorney will be able to help you effectively when it comes to defending your rights. We have handled many of these cases in the past.

Even if this is your first arrest for DUI, you will still be facing a range of penalties such as license suspension, fines, and more.   You need a viable DUI defense that will help you defend against these serious charges. At Musca Law, we have experience with every step of the defense process and will work with you to ensure that your rights are being protected every step of the way. Allow us to help you achieve the case results you deserve in your time of need. Contact us for more information at (888) 484-5057.