Sunrise, FL (December 24, 2018) – A Sunrise woman was listed as missing and police discovered that she had been killed by her husband, who has now been arrested on murder charges.

50-year-old Joseph Edward Traeger was arrested this week after he confessed to police that he killed his wife, Jeneen Ann Catanzaro. The last time that Catanzaro was last seen before her disappearance was November 28.

Traeger apparently lied to police and reported Catanzaro missing four days after she disappeared. According to police, who asked him why he didn't call them earlier, he told them that he didn't like calling the cops.

Traeger later confessed to the murder, telling police that the two had been arguing in the kitchen, which was when he took a knife and stabbed her once in the back of the head at the base of her skill.

Traeger is now facing murder charges, giving false information to law enforcement officers, fabricating physical evidence, and more.
Sunrise Murder Laws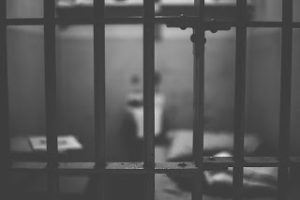 Facing Florida murder charges might just be one of the most terrifying things that somebody could face. There are various degrees of murder charges, with the punishments getting increasingly harsher. If you have been accused of one of these crimes, you might wonder if you will be facing years or the remainder of your life behind bars. Luckily for you, there are many options for you as you work with an attorney to achieve case results that will help you maintain a normal life.

The penalties for violent crimes will vary from crime to crime, but many are quite serious and can have a major impact on your life. If you are facing extremely serious penalties, an experienced Florida attorney at Musca Law will be able to help you through every step of the process, from interrogations to testimonies. We will provide evidence to prove that you are actually innocent or that the penalties being brought against you are overly excessive. No matter what, you have hope when you turn to an experienced attorney. Contact us for more information today at (888) 484-5057.