Tallahassee, FL (March 22, 2019) – 16-year-old Broddrick Williams received charges of armed carjacking, grand theft of a motor vehicle, fleeing police, and more after he stole a vehicle and crashed the car after a chase with police.

Around 1:30 a.m. yesterday, Tallahassee Police confirmed that Williams robbed a victim at gunpoint on Melvin Street and stole their vehicle. TPD officers immediately started looking for the vehicle in question.

Finally, TPD officers found the vehicle near the area of Wahnish Way and attempted to pull over Williams. However, Williams sped away from police and led them on a short chase, eventually crashing the vehicle into a utility pole.

Williams then got out of the vehicle and attempted to flee on foot. When police caught up to Williams, they found him with multiple injuries and he was hospitalized. He has since been released and was taken to the Juvenile Detention Center in Tallahassee.
Tallahassee Armed Carjacking Laws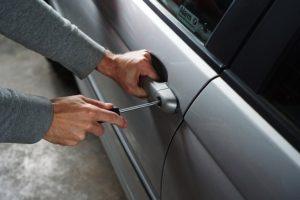 Carjacking crimes in Florida are considered theft and typically are not violent in nature. However, when a victim threatens another party with a weapon in the carjacking event, it could be considered a violent crime under Florida law and a juvenile could face severe penalties when they are arrested. In fact, these crimes could be considered up to a first-degree felony and could lead to prison time and more, forever changing the outcome of a teenager's life.

When you have been charged with a serious juvenile crime in Florida and you believe that the prosecutor or judge is prepared to penalize you to the furthest extent of the law, it is imperative to get started on your claim immediately as you work on building a defense. At Musca Law, our attorneys fight aggressively to help you retain your rights in cases where you believe the actual circumstances of a crime have been skewed and you have been unfairly charged. Please contact us today at (888) 484-5057 so that we can help you get started on defending your rights.