Tallahassee, FL (December 3, 2018) – An arrest has been made by the Tallahassee Police Department in the death of a 26-year-old Elisa Thompson after her body was found in the backseat of her abandoned vehicle in a parking lot on Sharer Rd. 

The Tallahassee Police report that 31-year-old Reginald Gibson has been arrested and taken into custody following the kidnapping and murder of Elisa Thompson. Gibson had allegedly walked up to the driver's side of Thompson's vehicle as she sat in her car eating her lunch.  She evidently ate her lunch there every day.  Witnesses stated that on the day she went missing, they witnessed a man, now identified as Gibson, begin talking to Thompson through the window of her car.  They then watched as the man opened the driver's side door of Thompson's car as Thompson slid over into the passenger seat.  Gibson got into Thompson's car and they exited the parking area at a high rate of speed.   He then drove her to his home where he took her life.  

Thompson had allegedly been involved in a relationship with Gibson at one time. On Friday, in the early morning hours, she was officially reported missing when she failed to pick her child up for school from the child's father's house that morning.  None of her family or friends had heard from her.

Police discovered Thompson's body in the 2800 block of Sharer Road on Friday evening in the back seat of her own vehicle. She died from an injury caused by a bladed instrument. Gibson has been charged with murder along with burglary, kidnapping, resisting arrest, and more.  He is facing at least 10 charges in connection with Thompson's kidnapping and murder, as well as charges related to the kidnapping of another woman not related to this story.   There is an ongoing investigation into this crime.
Tallahassee Murder Laws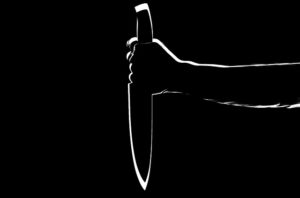 Being charged with a homicide crime is probably the most serious crime that you can face in the Florida court system.  You may be worried that the evidence is stacked up against you. It is extremely important to have an attorney on your side if you have been charged with homicide, as you could be facing life in prison or even the death penalty in the worst cases. A Florida homicide law attorney will be able to assist you and provide you with the best possible legal defense to ensure that you get the minimum penalty allowed in the Florida criminal justice system.

At Musca Law, we serve many Florida residents who have been accused of violent Florida crimes every year. Our attorneys treat all of our clients with the utmost respect and the highest level of personalized service.  We pay close attention to every detail in your case throughout the entire legal process.  We believe in your right to a vigorous and fair trial and will work to help you understand everything about your case.  If you have been charged with a crime in Tallahassee or anywhere in the state of Florida, call us today to find out how we can serve you at (888) 484-5057.  We offer free case evaluations. Call us today.