Tallahassee, FL (June 15, 2019) - Police in Tallahassee arrested a man on drug charges this week following a traffic stop.  The arrest took place on Wednesday, June 12th.  
Around 10:00 pm, officers spotted a black Toyota Camry traveling on Mission Road. The Camry's license plate was not properly attached to the vehicle, causing police to initiate a stop.  As officers approached the car, they noticed a smell of raw marijuana.  The odor became stronger once the driver rolled down the window.   After smelling the marijuana, officers requested that the driver, 39-year-old Tony Zephyr, exit the vehicle. 
A search of  Zephyr's car revealed 21.5 grams of bath salts, 19 grams of cocaine and a baggie of cannabis.  A search of Zephyr turned up an additional 14.7 grams of cocaine.  Zephyr allegedly admitted that he owned the drugs but told officers that he was using them rather than selling.  
Zephyr was charged with trafficking in cocaine and bath salts.  He was taken into custody and placed under arrest.  No further information is available at this time. 
Tallahassee Drug Crimes Laws
Florida drug crimes charges range from minor misdemeanors to serious felonies.  The crime of drug trafficking is one of the most serious drug charges.  If you are facing a drug trafficking charge, you can end up spending years in prison.   A drug trafficking charge also carries very high fines, often tens of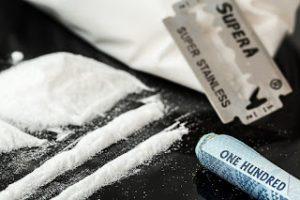 thousands of dollars.  Trafficking offenses bring mandatory minimum sentences, meaning that being convicted of a trafficking charge will result in mandatory jail time, regardless of the circumstances.  
When your future is on the line, you need an experienced and aggressive attorney who will stand up for you and present a strong defense on your behalf.  At Musca Law, our Florida criminal defense attorneys will challenge the prosecution's evidence against you.  We will look for and exploit any weaknesses that exist in your case.  Our team will develop a comprehensive legal strategy that seeks to minimize or eliminate the impact of a serious conviction.  
We routinely assist those who have been charged with any type of drug crime in Tallassee and throughout the Panhandle.  For your free consultation with a Tallahassee criminal defense lawyer, please contact us any time at (888) 484-5057.