Tallahassee, FL (December 23, 2018) - A Tallahassee man is behind bars after being accused of breaking into a home and assaulting a pregnant woman.

42-year-old Jeffrey Irvine was arrested in connection with the break-in which occurred in the early morning hours of Thursday, December 20th.  Police say that Irvine went to the residence on Henderson Road.  Irvine knew the woman that lived at the residence. The woman told police that Henderson had attempted to start a romantic relationship with her but she had declined. As she asked him to leave, he became upset, calling her names and forcing his way inside her residence.

The woman continued to tell Irvine to leave, however, he sat down on her couch until he was told she was calling the police.  That is when Irvine allegedly stood up, pushed over a television causing it to break and pushed the woman before leaving her residence.

Following his arrest, Irvine admitted to entering the residence but denied touching the woman.  He was taken to the Leon County Detention Center and was charged with burglary with assault or battery.  Irvine posted bond and is now out of custody.
Violent Crime Laws in Tallahassee
Violent crimes in Tallahassee can have major repercussions for your future.  In Florida, burglary with assault or battery is one of the most serious violent crimes charges that a person can face.  Anyone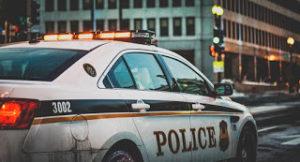 who commits an assault or battery during the course of a burglary is guilty of a first-degree felony and can receive a sentence of up to life in prison.

If you have been charged with burglary or another violent crime, the facts of your case must be closely examined to determine if there are any defenses available. In a burglary case, the prosecutor must prove that you did not have a legal right to be at the location of the alleged crime.  If you were at the location with the consent of the owner, then you may not be convicted of burglary.

Burglary charges are typically handled by only the most experienced prosecutors.  You must have an experienced Florida criminal defense attorney on your side who will go to battle for you when the prosecutor is trying to send you to prison for a long time.  At Musca Law, our attorneys bring over 150 years of combined experience to your case along with a record of successful past results.  While each case is different, we are confident in our ability to help you when you are facing an uncertain future.

For a free consultation, please call us at (888) 484-5057.