Tallahassee, FL (July 10, 2019) - A woman from Tallahassee has been arrested and charged with attempted second-degree murder after a shooting that took place outside of a local nightclub.  The incident happened on Saturday, July 6th at Club Roosevelt's in the 1800 block of Fairbanks Ferry Road.
According to reports, the manager of the club called 911 and reported that an altercation had taken place at the site.  The manager went on to tell police that three women were involved in a fight on the dance floor.  One of the women, later identified as Brittany Alexander, went outside and challenged two other women to fight. 
During the course of the altercation, one person sustained a stab wound and pepper spray was used.  Officials say that Alexander produced a gun and fired it towards the other women.  A bullet struck one of the women in the hip.  She was transported to the hospital via ambulance and forced to undergo surgery.
In an interview with the Leon County Sheriff's Office, Alexander admitted to firing the gun.  She told the police, however, that they were meant to be warning shots and that she did not intend to actually strike anyone. She was arrested and placed in the Leon County Detention Facility.
Tallahassee Homicide Laws
A charge of murder or attempted murder is one of the most serious offenses in our state.  Attempted second-degree murder is a second-degree felony, carrying up to 15 years in prison upon conviction.  A person convicted of this crime could also face years of probation, a fine, and the status of being a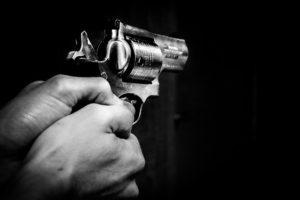 convicted violent felon for the rest of their lives.  The social stigma along with the loss of jobs and other opportunities awaits those who have been convicted of serious Florida violent crimes.
If you have been charged with a homicide, attempted homicide, or other offense involving violence, you need a skilled Florida criminal defense lawyer on your side right away.  You may have certain defenses that can eliminate or reduce your culpability for the crime with which you have been charged.  Under Florida law, a person acting in self-defense out of a reasonable fear for their safety may have their actions excused and their charges dismissed.  Each case of claimed self-defense must be carefully examined to meet certain legal requirements.  It is important to remember that all hope is not lost simply because you are facing a serious charge that threatens your future.
At Musca Law, our Tallahassee criminal defense lawyers are on your side every step of the way.  We will defend you when your back is against the wall.  For your free consultation with a member of our team, please call us at any time at (888) 484-5057.