Tallahassee, FL (December 16, 2018) - A Quincy woman was booked into jail on Friday, December 14th after she was charged with bank fraud and criminal use of an identification.

19-year-old Janna Lashar Makayla Fryson faces the charges following incidents at several Florida banks in November, 2018.  The first incident allegedly occurred on November 6th when Fryson cashed four checks totaling $3,748 at three separate branches of the First Florida Credit Union.  Later, on November 16th, she is accused of meeting a man named Jonathan Vance at another FFCU location as well as a Sunshine Savings Bank.  There, the two cashed checks totaling $1,700.

Fryson was then contacted by investigators where she made statements implicating herself in the check-cashing scheme.  Fryson also revealed that the checks were drawn in the name of a man and a 75-year-old woman and were not in her name when they were cashed.

Fryson was charged with criminal use of personal identifications information of a person over 60, possession of a counterfeit payment instrument, uttering a forged instrument, bank fraud and organizd scheme to defraud.  She was booked into the Leon County Detention Center Friday and is being held on a $23,000 bond.
Tallahassee Fraud and Theft Crimes
In Florida, the possession of a counterfeit instrument and uttering a forged instrument are both third-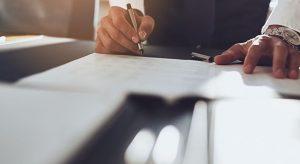 degree felonies that can result in prison time of up to five years.  When you are charged with theft-related crime in Tallahassee, it is important to secure the best legal counsel at the earliest possible stage of the process.

Many people charged with crimes will make damaging statements to the police at the early stages of a criminal investigation.  You have the right to remain silent and the police cannot force you to participate in an interrogation if you choose not to.  With the help of a Tallhassee criminal defense lawyer, we can advise you on whether or not you should speak to the police.

At Musca Law, our attorneys can help when you have been charged with theft, fraud, forgery and other similar crimes.  We over 150 years of combined experience and results that you can count on. We will bring our best to your case.

To speak with a member of our team, please call us at (888) 484-5057.