Tallahassee, FL (November 20, 2018) – Police say that a man is currently behind bars in Leon County for exposing himself to a woman after peeping through her bedroom window. The man was identified as 22-year-old Dietrick Sutherland, who was taken into custody for his crimes yesterday, November 19.

The woman called police when she had been changing clothes and noticed that somebody was looking through her bedroom window. The victim ran outside so that she could confront the suspect, which is when she said he was speechless and exposed his penis to her. The victim was soon called in for a lineup, which is where she was able to identify the suspect.

Sutherland has since been charged with indecent exposure in public and voyeurism.
Tallahassee Indecent Exposure Laws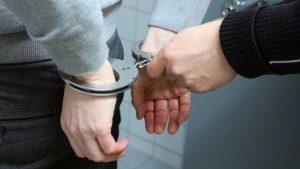 To receive charges for indecent exposure, the prosecutor in your case must be able to show that you had unlawful intent, an actual act of exposure and that you were located at the scene of the act when it occurred. If these aspects are not proven, then your charges might not hold. This sex crime is typically charged as a first-degree misdemeanor if those who are underage were not involved, which could lead to a year or less of imprisonment and a fine of up to $1,000.

At Musca Law, we provide an aggressive criminal defense that includes attention to detail with a focus on particular strengths that can help the outcome of your case. When it comes to helping you defend yourself during this time, we want to help you find weaknesses in the prosecutor's case, which can aid you as you fight these charges. We serve clients throughout all of Florida and would like to stand by your side every step of the way. Contact us for an experienced attorney who will ensure that you receive results you can rely on in your case at (888) 484-5057.