Tallahassee, FL (July 4, 2019) – Tallahassee Police arrested 27-year-old Ryan Isom after he allegedly lured a minor through a social media app and caused the teen to run away from home.
Police responded to the scene of the incident on June 30, where they found that the 13-year-old ran away. Officials were alerted that the young boy entered the front seat passenger seat of a sedan when a witness watched the crime take place. The witness immediately called the police.
An adult acquaintance who knew the 13-year-old runaway said that the boy had met someone who matched the description of the driver. Police were able to dictate that this man was Ryan Isom, who had intentions of picking up the teen and keeping him for several days even though he did not have parental consent.
When police made contact with Isom, he told officers that the child was in his bedroom at his home at 2700 W Pensacola Street. Isom claimed that the 13-year-old lied about his age but, once he discovered the child was a runaway, he did not call the police.
Authorities spoke with the child, who said that the two met on social media and Isom wanted to pick him up so that they could spend a few days together. Authorities also found messages that found that Isom had solicited the boy for sex, even though Isom claimed that they only hugged and kissed.
Isom was arrested but is now free on bond.
Tallahassee Soliciting a Minor for Sex Laws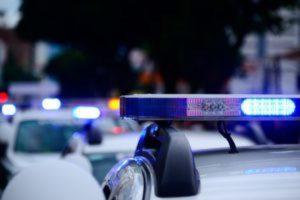 If you are facing charges for traveling to meet a minor or solicitation of a minor in Florida, you might be feeling confused and scared as you face some of the most heinous charges and attempt to move forward in your life. In Tallahassee and beyond, many adults are charged with crimes against children and prosecuted to the fullest extent of the law depending on the circumstances. Florida prosecutors treat these crimes seriously, especially when an adult is in a position of taking advantage of a child.
At Musca Law, our sex crime attorneys understand that you are going through a challenging time and might not be prepared to bring defense and face these charges on your own. Because these specific crimes involving children could lead to 15 years or more in prison as well as having to register as a sex offender for life, you might wonder what options you have as you defend your rights. Please do not hesitate to contact us to find out how we can protect you at (888) 484-5057.