Tallahassee, FL (July 15, 2019) – Detectives arrested a Florida couple described as doomsday preppers who physically and sexually abused two victims for several years.
The couple was identified as 58-year-old Mirko Ceska and 55-year-old Regina Ceska. They allegedly had custody of the unidentified victims for several years.
Every day, the victims told officers that they were forced to wake up around 5:30 a.m. to do manual labor the entire day including growing a garden, raising livestock, shearing sheep, and using a loom. The couple allegedly kept properties across the country stocked with doomsday items such as weapons and food rations in case a disaster occurred.
Last month, the women escaped from the Crawfordville household and went to authorities. Deputies went to the home and found weapons stashed in many places of the home, including behind fake walls and staircases.
The victims were forced to stay at home, never speak with friends, and never talk to people in public. They endured many punishments including physical beatings and having food taken from them. They also experienced forced sexual episodes where Mirko had sex with them with Regina's support.
Now, Mirko Ceska is facing a charge of sexual battery, sexual assault, abuse, and neglect. Regina faces charges of neglect and two counts of failing to report abuse.
The investigation continues.
Tallahassee Sexual Battery Laws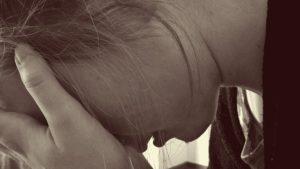 If you have been charged with a sex crime in Florida, you might be facing some of the most heinous charges of all time. You could be feeling humiliated and distressed, especially if you believe the story was taken out of context and your charges are not relevant to what actually happened. Especially when a sexual battery crime in Fort Lauderdale takes place, you might be feeling frightened by the penalties you could be facing and the impact it could have on your life.
Our experienced attorneys at Musca Law understand how desperate you might be feeling after you have been charged with a sexual crime. We do not want you to stand alone as you face the reality of prison time, fines, registering as a sex offender for life, and many other harsh consequences nobody should have to face on their own. Please contact us to find out how we can help you achieve proven case results in your time of need at (888) 484-5057.