Tallahassee, FL (March 7, 2019) – Police have arrested a suspect identified as 38-year-old Damon Gilbert in connection to a murder that happened back in November.

Gilbert has since been charged with first-degree murder for the death of 38-year-old Dewayne Nelson. Police discovered Nelson dead inside of a vehicle behind the Woodville Ball Park on November 23. They found that the body had obvious signs of foul play but did not have any suspects in mind initially.

A homicide investigation was launched and, in December, police issued a warrant for Gilbert's arrest on charges of first-degree homicide, possession of a firearm by a convicted felon, shooting at, within, or into an occupied vehicle, carrying a concealed firearm. 

Gilbert approached a police officer in Las Vegas this past week and confessed that he was wanted for murder. They immediately took him into custody and they are working on extraditing him back to Tallahassee.
Tallahassee Murder Laws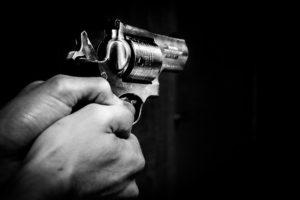 In Florida, the system has broken murder up into three degrees, with first being the most serious. First-degree murder requires that the murder was premeditated and intentional. If you have been accused of murder in Florida, you could be facing some of the harshest and drastic penalties than any other crime in the state. The taking of a life in Florida is handled very seriously and you will need the help of an attorney sooner rather than later.

At Musca Law, we want to make you aware of the charges that you are facing under the law. You could receive the death penalty, life in prison, and a long mandatory minimum sentence for your crime. However, bringing a defense for one of these violent crimes is not impossible and can be done if a criminal defense attorney is fighting on your side. Let us handle your case from start to finish and help you obtain case results you deserve in your time of need. Know that you are never alone at this time. Please contact us today for more information on how we can make a difference in your case at (888) 484-5057.