Tallahassee, FL (June 6, 2019) – Police have arrested three teenagers for the rape of a 15-year-old girl. The boys are all 16 years old, according to authorities.
Police say that all three men are being charged as adults. They have since been identified as Demario Davis, Zaccheus Michael, and Jacari Spencer. Police have charged them with sexual battery and kidnapping.
Two weeks ago, police allege that the girl skipped school, which is when she was picked up by Michael. He then drove her to an apartment and hung out with her and the other suspects.
Michael tried to kiss the girl but she said no and then she asked to be taken back to school. However, they did not take her back but instead stopped at Tom Brown Park where they took her into a park bathroom.
The boys dragged her into one of the large handicapped stalls in the woman's restroom at the park. The boys kept the door closed so that nobody would come inside. The boys then held her down and took turns having sex with her. When police investigated, they located three condom wrappers and used condoms inside the trash can.
Michael asked the girl on the way back to school if she thought that they raped her and then dropped her off.
The investigation into the incident continues at this time.
Tallahassee Sexual Battery Laws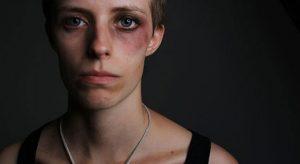 Facing the reality of a Tallahassee sex crime might be one of the most frightening things that you will ever endure as you are met with many consequences you never expected. You might wonder how you can move forward and defend yourself against these heinous charges after they have arisen. Especially in cases where you have been charged with sexual battery on a minor, you might be looking at immense prison time and having to register as a sex offender for life. Because of this, it is important that you never stand alone during this challenging time.
At Musca Law, our experienced criminal defense attorneys have handled a wide variety of accident cases and are here to aggressively protect your rights when you need us most. Whether you believe that you have been wrongfully accused or the story is not being told how it actually happened, you have a right to defend yourself against prosecution and stand up for your rights. Please contact us at (888) 484-5057 for more information on how we can assist you.