Tallahassee, FL (May 1, 2019) – Police have arrested a woman on child neglect charges after she failed to seek help for her son after he was physically abused.
The Leon County Sheriff's Office responded to the incident in February after the child's father called them and claimed that his ex had just dropped the child off to stay with him for the week and he was displaying signs of abuse. The mother was identified as 22-year-old Rebecca Hyatt.
The boy allegedly showed up to his father's house with swelling on the top of his head, missing hair, and bruises all over his head, including under his eye. He also had a rash and infection from a full diaper.
Medical staff said that the swelling on the boy's head was likely caused by somebody pulling the child up off of the floor by his hair, causing his scalp to separate from the top of his skull. He was also showing signs of a concussion.
Hyatt denied knowing what happened to the child but acted nervous when police spoke to her. She said that she believed, if anybody abused the child, it was likely her live-in boyfriend. Investigators have not been able to locate him at this time.
Hyatt, however, was arrested on one count of child neglect with great bodily harm.
Tallahassee Child Neglect Laws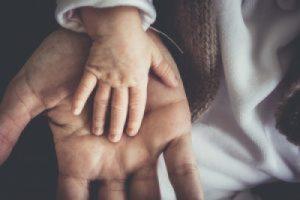 Facing child neglect charges in Florida can be a distressing and complex time in your life, especially because crimes against children are some of the most heinous. With any type of case dealing with children, you should be prepared for the courts to aggressively prosecute your case and assume that you have committed one of these serious crimes in full. Having a Florida criminal defense attorney with experience on your side can be extremely beneficial as you attempt to protect your rights.
Our attorneys at Musca Law are here for you as we have helped many other clients in the past in the midst of their child neglect and abuse charges. Our experienced attorneys have successfully defended against some of the heftiest charges and penalties, helping clients receive proven case results that helped them move forward past some of the most challenging penalties. Please reach out to us to find out how we can assist you in your time of need at (888) 484-5057.