Tallahassee, FL (July 18, 2019) – 55-year-old Wanda Williams was allegedly arrested and charged with kidnapping a minor under 13 years old in Tallahassee.
The Tallahassee Police Department received a report about the abduction when Williams tried to steal the 6-month-old child from a bus stop across from the Kearney Center.
The victim told police that she was sitting at a bus stop with her child when she lit a cigarette. Williams approached her and asked her if she could hold the child. She said that Williams claimed she was concerned about smoke being around the child so the victim allowed Williams to hold the child.
When the bus approached, Williams got on and left the area. The victim did not get on the bus and looked around, wondering where her child had gone. She went inside the Kearney Center and they helped look at surveillance videos so that they could find the child.
The bus was quickly identified and investigators found that it was about eight miles away. When deputies apprehended Williams at the bus stop, she claimed that she was the baby's grandmother and that she had arrangements to take the baby out to breakfast. They quickly found out that this was not true.
Williams was arrested and transported to the Leon County Detention Facility. Police believe that Williams might suffer from mental illness.
Tallahassee Kidnapping Laws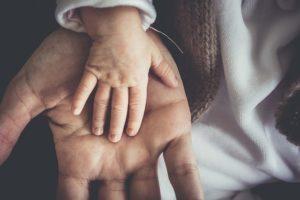 Crimes involving children are seen as some of the most heinous crimes that take place in Florida. Especially after you have been charged with a Tallahassee kidnapping crime, which are seen as violent crimes in Florida, you could be facing serious consequences as you discover the laws that apply to the criminal justice system for the first time in your life. If you have been accused of endangering another party through confinement and abduction, you need an attorney who understands the many laws that apply to your case and can help in your time of need.
Our defense attorneys at Musca Law have handled many cases like these in the past and are skilled at helping clients obtain proven case results during one of the most challenging times in their lives. With a vast understanding of the many defenses you can bring to protect yourself, we will help you move forward. Please contact us at (888) 484-5057 for more information.