Tampa, FL (November 16, 2018) -
On Wednesday evening, just before 5:00, Tampa police responded to a call telling them that gunshots had been heard in the immediate area. Their efforts to investigate the situation led to one suspect in custody and another on the lam.
Spotting a vehicle they believed to be linked to the reported gunshots, the Tampa police officers attempted to pull the vehicle over. Instead of complying with the request, the suspect sped away leading police on a three-mile chase through town. The pursuit ended when the suspect's car sideswiped another car and then crashed into a pole. The driver and passenger were able to exit the disabled vehicle and, after a failed attempt at
carjacking
another car in the area, decided to flee on foot. The driver was caught and arrested. Police are still searching for the passenger.
The driver of the sideswiped car did not suffer any major injuries and at least
one of the guns
the suspects attempted to ditch has been recovered.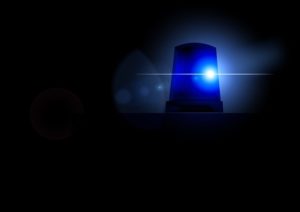 Eluding Police in Florida
Eluding the police is a serious criminal charge in the state of Florida. It comes with harsh penalties such as the revocation of your driving privileges and possibly a prison sentence. Typically, a charge of fleeing and eluding has three categories into which your particular charge may fall. These categories are sirens and lights activated, sirens and lights activated with high-speed or reckless driving, and finally, sirens and lights activated with high-speed or reckless driving causing serious bodily injury or death. Each of these categories carries different penalties with it.
If you have been charged fleeing and eluding the police in Florida, time is not on your side. It is in your best interest to hire a practiced attorney from the team here at
Musca Law
who understands how Florida's legal system works and knows how to minimize any potential penalties that you may be facing. With over 150 combined years of experience in the field of criminal law, any one of our qualified attorneys would be an asset to you and your case. You need someone making sure your rights are protected as you fight this legal battle. Call us at
(888) 484-5057
today and find out how we can help get you through this.