Tampa, FL (May 20, 2019) – According to the Hillsborough County Sheriff's Office, a man was arrested in connection with a shooting on May 10 that caused the death of another Tampa man.
The man was identified as Fabian Hopeton Gray, who was arrested this past Thursday and charged with murder. He is currently being held in jail.
The incident took place in the 6000 block of 43rd Street, according to police. Gray shot the victim for reasons that are still being investigated.
Officials immediately responded to the scene and found the victim's body in the backyard of the home. They then received a phone call from Gray, who they were not able to identify at the time. He allegedly confessed on the phone that he was the shooter.
The circumstances of the shooting are being investigated at this time.
Tampa Murder Laws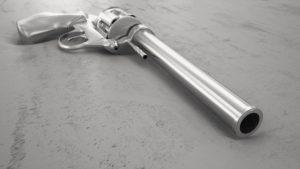 Murder is a violent crime that is seen as one of the most severe crimes in all of Florida. If you have been charged with murder in Florida, you might be looking at life in prison, enormous fines, victim restitution, and more. This could have an impact on your social life as well as your career if you are lucky to spend time outside of bars. Because these crimes are so serious, it is imperative to have an attorney who specializes in Florida violent crimes as a way to ensure that your life is protected at this time.
Our attorneys at Musca Law have handled many severe cases for clients who have been feeling lost due to their charges. Facing one of the most severe felonies is not a walk in the park and you might be feeling stressed every part of the day as you wonder how you will be able to move forward at this time. We will help you achieve proven case results and work toward a brighter future, as well as explore a variety of options in building your defense. Please reach out to us for more information on your case at (888) 484-5057.