Tampa, FL (February 11, 2019) – Police have reportedly arrested a man for first-degree murder a month after deputies say that he shot and killed another man in Tampa.

The 26-year-old has been identified as Joseph Ervin Brown, who was captured in Atlanta after the Tampa shooting. He has been arrested on both first-degree murder and felon in possession of a firearm charge.

Police say that Brown is linked to the murder of 24-year-old Isaiah Morrison, who was shot and killed on New Year's Eve. On December 31, several witnesses spoke with police and told them that someone had been shot and was still inside his vehicle. The trooper found the man and called for help but it was too late, Morrison had passed away. The victim's mother said that Brown and Morrison knew one another and that Brown even ate at their home a few times.

After Morrison's death, a report was put out that stated there was a warrant for Brown and that he could be considered armed and dangerous. Brown has now been arrested and will be transported back to Tampa for trial.
Tampa First-Degree Murder Laws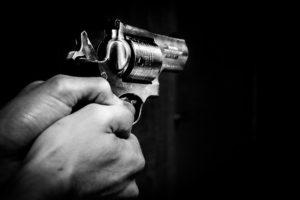 In Tampa and many other areas of Florida, people will receive charges for serious violent crimes every day. When a crime involves aggressive acts against another party, you could face a wide variety of charges that could affect you for the rest of your life. Some people never see life outside bars again when they face these severe murder charges, which is why you need hope in your life so that you can gain the strength to move forward once more. The thought of a loss of rights and permanent record might be a scary concept to you, but you are not alone at this time. If you have been accused of a murder crime in Florida, you should take your charges seriously and talk to an attorney as soon as possible.

At Musca Law, our attorneys have over 150 years of combined experience in criminal defense law and have helped thousands of clients move forward during one of the most difficult times in their lives. Our criminal defense attorneys believe that it is crucial to your well-being to have an advocate on your side who is well-versed in Florida laws and can help you bring the best defense in your case. We wish to explore every legal avenue possible to help you obtain the best results. Contact us to find out how we can help in your time of need at (888) 484-5057.