Tampa, FL (February 18, 2019) - A student, identified as 23-year-old Brandon Nozistel, from the University of Florida was arrested after he allegedly stalked three female students there. According to police, Nozistel has been following the women around campus and to their rooms for several weeks.

Nozistel lived next door to the three female students inside a dorm hall. Nozistel attempted to follow the women into their rooms on multiple occasions. He even sent text messages to the women with sexual innuendos, even though they never expressed a desire in having a relationship with him.

Police say that, on one occasion, Nozistel waited for one of the victims until she entered the dorm building and stood close to her in the elevator. When they made it to the top floor, she went into her room and quickly locked the door. On another occasion, one of the victims had been doing laundry and Nozistel started approaching her, so she locked the door while he banged on the glass window and begged to be let inside. Later, she found Nozistel sitting on the hood of her vehicle when she tried to leave.

Nozistel was arrested on three stalking charges and has since bonded out of jail. He remains enrolled as a student and is permitted to be on campus at this time, according to police.
Tampa Stalking Laws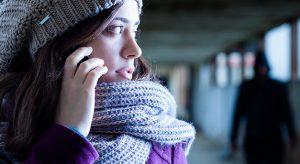 A Florida stalking charge stems from somebody feeling fearful of their safety when somebody has been following them or putting them in uncomfortable situations by harassing them. If you have been accused of making somebody feel fearful of their life, there is a good chance that you will be facing stalking charges in Florida, which can have a huge impact on every aspect of your life. When the threats are serious, the penalties become stricter and you could find yourself in a desperate scenario as you attempt to protect yourself and your rights.

It is natural to feel fearful and frightened by these types of charges, which is why it is imperative that you speak with a criminal defense attorney as soon as possible. At Musca Law, we provide an aggressive criminal defense that pays attention to the specifics of your case. With offices located throughout Florida, you will find that we are extremely supportive and active in your case from all outlets. If you believe that you are being treated unfairly in the midst of your case, let us help you obtain proven results you can rely on and give us a call today at (888) 484-5057.