Tampa, FL (December 5, 2018) – Police say that a Tampa man was has been arrested in connection to the stabbing death of another person that occurred in the very early morning hours of December 4.

    Police say that dispatchers answered a 911 call at approximately 12:49 am that involved an assault that was taking place at the Vista 400 Apartment complex. When police arrived at the apartment complex located at N Franklin Street and E Harrison Street, they discovered two men who had been arguing.  One of the men had been stabbed multiple times and was bleeding profusely.  EMS was called to the scene to render aid to 38-year-old Jonathan Thomas Harvey who was stabbed in the assault. He was rushed to the hospital for treatment but sadly, he did not survive the attacked and passed away when he got to the hospital.  Police arrested a 38-year-old man named  David Omar Caraballo at the scene and he was remanded into custody.  He is being charged with one count of second-degree murder after the death of Jonathan Harvey.

Harvey and Caraballo apparently knew each other prior to the argument that resulted in the stabbing death.
Tampa Murder Laws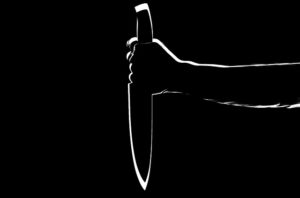 Murder charges are some the most serious charge you can be accused of in Florida.  Florida allows for some of the harshest sentences for the crime of homicide or murder. If you have been charged with first-degree murder, you could see penalties that range from life in prison without parole or even a death.  If you have committed second-degree murder with a clean record, you could receive a maximum of life in prison or 10 years under sentencing guidelines. Being accused of a violent Tampa crime can be one of the most complicated and stressful times in your life, but you don't have to stand alone.

If you have been charged with a violent crime in the state of Florida you will need the assistance of an experienced and knowledgeable criminal defense lawyer who can make sure that your rights.  A murder conviction will change your life as you know it. We work very closely with our clients to make sure that they understand their rights and options with regard to their case.  Contact a lawyer at Musca Law today to get the ball rolling.  We want to ensure that your rights are not violated from the interrogation process to your actual trial.  We have experience handling complicated Florida weapons crimes cases and other types of serious crimes and get you the best results possible in your case. We want to ensure that you understand your rights every step of the way and provide a defense that protects you during this difficult time. Contact us today for a free consultation to get started at (888) 484-5057.