Tampa, FL (March 18, 2019) – Police arrested a registered sex offender identified as 54-year-old Samuel Parsons after he allegedly murdered a woman at a Tampa home. Her body was discovered on Sunday.

The Hillsborough County Sheriff's Office answered a call from 911 to find that Parsons had asked them to contact law enforcement. When they arrived at the home on Ellison Road around 8:00 a.m. Sunday, they found Parsons on the front porch.

Deputies entered the home and found the body of the woman, who had suffered severe upper body trauma. The relationship between Parsons and the woman has not yet been disclosed.

Interviews from those in the area led to the arrest of Parsons for murder in the second degree. In the past, Parsons allegedly served a 14-year stint in prison after being convicted of sexual battery to a victim under 12. Deputies had also responded to the same home in the past for domestic disturbances but no arrests were ever made.
Tampa Second Degree Murder Laws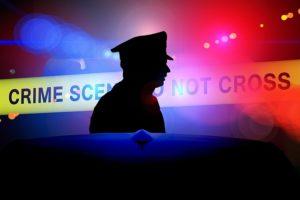 In Florida, homicide is known as one of the most serious charges that a person can face, as it involves the taking of another life. Those who are facing second-degree murder charges might be experiencing a wide array of serious penalties, with the possibility of spending the rest of their life in prison. Homicides are a type of crime that can take months and even years to investigate fully, so that charges are only given to those who are known to be guilty of these heinous crimes. Once police believe they have enough evidence for the crime, they will make an arrest.

If you have been charged with a violent crime in Florida, such as homicide, your case will be analyzed from every angle. There is often physical evidence and witness statements to be thoroughly examined in these cases and experts might be brought in as well. Because there are many challenges in these cases, it is important to have an aggressive Florida criminal defense attorney on your side who can help you obtain case results you deserve at this time. At Musca Law, we will fight for your rights through this difficult time so that you can evade some of the worst penalties under the law. Please contact us to find out how we can assist you in your time of need at (888) 484-5057.