Tampa, FL (November 26, 2018) – Reuben Foster, a linebacker for the San Francisco 49ers, was arrested yesterday, November 25, for first-degree misdemeanor domestic violence and battery. The 24-year-old was arrested around 9:10 p.m. last night in Tampa but then released on $2,000 bail.

The victim was identified as 28-year-old Elissa Ennis, an on-again-off-again girlfriend of his. On the day in question, the two were involved in a verbal altercation where Foster slapped a phone out of Ennis's hand, pushed her in the chest, and slapped her in her face. Officers who responded found that she had a one-inch scratch on her collarbone from the incident.

An ambulance was called to the scene and Foster was arrested. Foster was allegedly involved in a variety of criminal altercations over the past year.
Tampa Domestic Battery Laws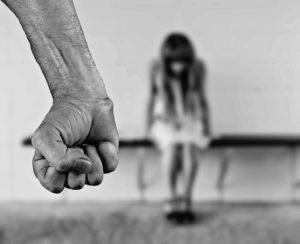 Being accused of a domestic violence crime, such as a battery, can bring serious charges. You might be told to stay away from the victim, spend a period of time in prison, spend time on probation, and have to pay fines and restitution. Because the courts see these cases in a certain light and take them extremely seriously, it's important to speak with an attorney as soon as possible about your case.

If you have been accused of a domestic violence crime and you want to defend yourself during this difficult time, we want to stand by your side throughout the entire process at Musca Law. We want to ensure that our clients understand and are a part of every decision that is made regarding their case. Our attorneys use over 150 years of combined experience to help gain the best possible outcome for you. Contact us today at (888) 484-5057 to find out what we can do for you.