Tampa, FL (August 5, 2019) – Hillsborough County Police charged a known gang member with human trafficking charges who has since been identified as 29-year-old Steven Cook.
Deputies officially launched an investigation into Cook originally after they pulled him over in a Comfort Inn parking lot in Sun City Center after finding that he was driving on a suspended license. At the time of the traffic stop, Cook refused to put his hands on the wheel and started making a move toward what police discovered was a gun in his console.
Police said that Cook had dropped two prostitutes off at the motel and police decided to monitor other motels in the area. Police spoke with some of the prostitutes and found that they were being trafficked for sex against their will.
Cook has since been arrested on Tuesday and charged with coercing for commercial sex act by human trafficking. Police believe that there are many other victims of this crime.
The investigation into the incident continues.
Tampa Human Trafficking Laws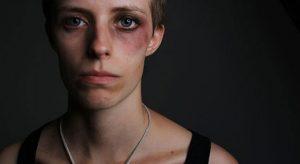 If you have been charged with a human trafficking crime in Florida, you are facing especially heinous charges as these crimes involve forcing individuals into sexual acts against their will. These crimes carry especially harsh penalties if you are convicted, which can carry you through the rest of your life. The consequences include prison time, victim restitution, having to register as a sex offender, and more. We want to help you move forward during these challenging times.
Our sex crime defense attorneys at Musca Law understand how difficult it can be to work toward results after you have been charged with a crime that might skew people's perceptions of you. However, we wish to protect your rights from the beginning by using our experience in all types of sex crimes. Please reach out to us for proven case results you can rely on at (888) 484-5057.