Tampa, FL (April 30, 2019) – 34-year-old Danielle Swanson was arrested on Tuesday night after a serious hit-and-run accident that took place when she was driving intoxicated.
According to police, Swanson struck a man who had been crossing East Davis Boulevard and then immediately fled the scene. One woman called the police, as she and her husband witnessed the accident after they claim that Swanson had been swerving all over the road.
The witnesses stayed on the phone with police and followed Swanson from a safe distance so that they could tell dispatchers where she was headed. They said that she struck multiple curbs and medians while driving erratically.
Tampa Police officials eventually caught up with Swanson at the intersection of Nebraska Avenue and 17th Street.
The Tampa Police Department arrested Swanson for leaving the scene of an accident with serious injuries and DUI.
Tampa DUI Laws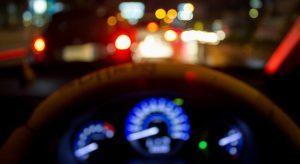 Every year, many individuals who live in Tampa and beyond will receive charges for traffic offenses across the state. Among some of the most severe are DUI crimes, which are penalized severely due to the fact that these crimes can cause significant harm to those involved. The law holds drivers who drive intoxicated responsible to high standards as they can very easily lead to serious injuries and fatal results. If you have been charged with one of these crimes, you could be facing severe DUI penalties including fines, time in prison, and even victim restitution.
Our experienced Florida DUI attorneys have handled a wide variety of serious cases involving those who have been accused of striking an individual and fleeing the scene among many other serious cases such as wrongful death caused by DUI drivers. With dedicated legal counsel, you can become aware of your rights as you are facing these charges. Please contact us to find out how we can assist you at (888) 484-5057.