Tarpon Springs, FL (December 14, 2018) – In Tarpon Springs, the mother of four children, 25-year-old Andrea Fulton and her boyfriend, 29-year-old Rashwan Davis were arrested on Thursday, December 13th, after a domestic dispute that resulted in the woman's children being removed from the home back on August 20th of this year and placed in foster care.  Detectives said that the abuse began in June and continued through August when the children were removed from the home.

Three of  Andrea Fulton's children, a two, three, and six-year-old, were placed in foster care at that time of the incident in August and the fourth child, Davis's son, a one-year-old infant, was placed with a family member.  While the children were in the foster care system, several medical exams revealed multiple visible scars and bite marks that were found on the two-year-old and three-year-old children.

Deputies say that the two-year-old baby had more than 35 injuries covering his body and at least eight bite impressions on his back,  bottom and face.  The three-year-old was bitten one time on the buttocks.

Investigators used a forensic odonatologist to take impressions from both Fulton and Davis to determine which of them had bitten the children.   A forensic odonatologist ruled out Fulton as being the person who bit the children.  They could not, however, rule out Davis. 

When Davis was interviewed by police he admitted that he bit the 2-year-old multiple times after becoming frustrated with the child. Fulton was also interviewed.  She admitted that she knew about the bite marks on her children's bodies but did not stop it or report it.

Rashawn Davis has been charged with multiple counts of aggravated child abuse with great bodily harm on a $100k bond.  The children's mother, Andrea Fulton,  has also been arrested and charged with two counts of child neglect that resulted in great bodily harm.
Tarpon Springs Child Abuse Laws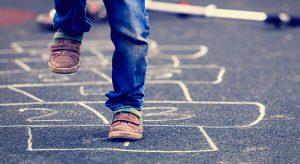 Child abuse, in itself, is a serious and heinous crime taken extremely seriously by the courts in Florida.  Aggravated claims of child abuse apply when someone has abused a child and has had a previous conviction, the child suffered serious injuries, or the suspect was subject to a court order involving a child who has been abused. If you have been charged with aggravated child abuse, you could be facing the harshest penalties for this type of crime. If you have been charged with a violent crime involving a child, you need to seek the guidance of an experienced criminal defense attorney who will fight for your rights and freedom.  Don't put your future in the hands of just any attorney.

At Musca Law, we are fully committed to helping you get the best results for your case if have been accused or charged of a serious crime. Our skilled attorneys have helped many Florida residents who have been charged with child abuse.  We have more than 150 years of combined criminal justice system experience and would be happy to put the knowledge to use for you.  We can take a look at the details of your case and help you build a defense from the ground up by applying strategies to your case that work for you. Call us today to schedule a free case evaluation with an experienced criminal defense attorney at Musca Law today at (888) 484-5057.