Tarpon Springs, FL (January 5, 2019) - A man found in Ohio has been arrested for his suspected role in a killing that took place in Florida on New Year's Day.

25-year-old Shelby John Nealy, aka Shelby Svensen, was arrested in Lakewood Ohio.   Nealy was found in possession of a Kia Sorrento which was missing from the home in Tarpon Springs where three people were discovered dead on January 1st. A welfare check at the residence turned up the bodies of 71-year-old Richard Louis Ivancic, 59-year-old Laura Ann Ivancic and 25-year-old Nicholas James Ivancic.
Police have not released any additional information on this case including any potential motives for the murder or whether Nealy was known to the victims.
Tarpon Springs Murder Laws
In Florida, there are three degrees of murder.  Each degree is differentiated by the circumstances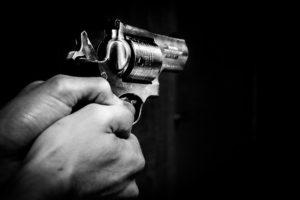 surrounding the offense.  First-degree murder involves a premeditated killing of another person.  Second-degree murder is the intentional killing of another human being without the premeditation element and third-degree murder is an unintentional death that occurs during the commission of a non-violent felony.

Regardless of the degree, it goes without saying that a murder charge in Florida is one of the most serious charges you can face.  The penalties for murder include death, life in prison and long mandatory minimum sentences.  If you have been charged with a violent crime such as murder there may be defenses to your case including self-defense or the presence of adequate provocation that can lower your charge to a lesser-degree offense.

At Musca Law, our Florida homicide attorneys know that a murder charge can cause extreme anxiety and concern over your future.  With over 150 years of combined experience, we will strive to put your mind at ease as we work aggressively to secure your future.

For your free consultation, please call us any time at (888) 484-5057.