Tavares, FL (January 30, 2019) – A man beat his girlfriend unconscious after he became jealous and enraged because he found a beer can in her vehicle. The altercation occurred towards the end of December 2018 but the victim only recently reported the incident and deputies took a closer look.

41-year-old Leonard Justice Jr. found a beer can in her truck and accused the woman of cheating on him. He flew into a violent and jealous fit of rage.  He threw her to the floor of their home. The woman tried to get up and unintentionally head-butted him in the process, so he head-butted her even harder, which caused her to blackout. The victim had two black eyes after the assault.

The victim spoke with police and told them that she didn't come forward about the incident right away because Justice manipulated her multiple times. She told police that Justice has beaten her multiple times over the past two years.

Justice has since been charged with felony domestic battery.
Tavares Domestic Battery Laws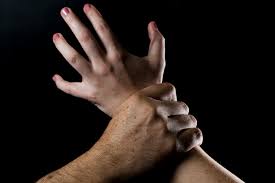 Every day, violent crimes take place in Florida involving individuals from all walks of life, some of whom do not know one another, and some who are related. According to Florida law, domestic violence happens when somebody unlawfully touches a person who is family or a household member in a derogatory way that causes them harm. These crimes are handled extremely seriously under Florida law with long-term penalties that can affect you the rest of your life such as prison time, fines, and intervention programs. Our Florida domestic battery attorneys are here for you and will help you understand how to fight these charges to the best of your ability.

There are several cases in which someone claims to have been the victim of domestic violence and were not being honest.  Many Florida residents are wrongfully accused of domestic violence every year. This is why we want to help you build a strong case to the charges against you.  We will work to prove your innocence and try to have the charges against you reduced or dismissed depending on your situation.  Domestic violence charges can range from a misdemeanor to a felony, keeping you from many aspects of your life as you discover how seriously these crimes are treated under the law. Contact a legal professional that you can rely on at Musca Law. We are here for you and would like to speak with you at (888) 484-5057.