The Villages, FL (November 18, 2018) – A registered sex offender who was attacked by a vigilante has moved into a residential home in The Villages.

Currently, 30-year old Mark Alexander Tabor has set up his residency at 1577 Lemon Loop in Hillsborough.

Back in 2011, Tabor pleaded guilty to the molestation of two young sisters, which took place while he was staying in their Oregon home. Later, a court sentenced him to 6 years of imprisonment, but Tabor was officially released this year. Until 2028, local authorities will supervise the sex offender.

Not long after the incident with the girls, two men related to the victims found out about Tabor's actions and mercilessly beat him in a campground area. After escaping to a gas station, Tabor was sent to a hospital and later apprehended by authorities, who had discovered that he had molested the then-13 and 14-year old girls.
Sex Crimes and Violent Crimes in Sumter County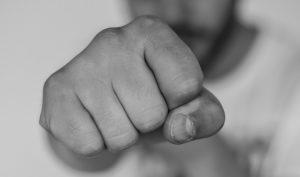 A violent crime is a situation where one person commits an intentional, highly aggressive act against one or more victims or pieces of property that threatens, causes, or attempts to cause harm. By Florida law, authorities can rule a violent crime as a felony. If a person is convicted, this individual can potentially lose their rights and have a permanent criminal record. Frequently, violent crimes are punished by the full extent of the law due to the severity of these incidences.

If you have been charged with a sex crime or a violent crime in the State of Florida, we can help you seek the justice you deserve. Here at Musca Law, we have a combined 150 years of experience in criminal defense and give you a detailed, strong case. For more information, contact us today at (888) 484-5057.