Treasure Island, FL (November 16, 2018) - This past Sunday afternoon on Florida's Treasure Island a woman was arrested for sneaking into a private wedding at the Lion's Club and then refusing to leave once she was caught.

  Christine Chandler was able to trespass into the building through an unmanned side gate. She then proceeded to make her way to the dance floor and disrupt the bride and groom's last dance of the reception. Several of the guests tried to get Chandler to leave, but she refused and became increasingly belligerent, eventually yelling expletives at the wedding guests.

  Christina Chandler is charged with disorderly conduct.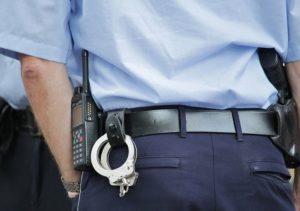 Disorderly Conduct Laws in Florida
Disorderly conduct is a common, albeit very vague charge. Sometimes the charge is also referred to as a "breach of the peace". Its purpose is to regulate conduct in public areas. One of the most common reasons people find themselves on the receiving end of such a charge is due to public intoxication, which is, of course, a crime in and of itself in the state of Florida.

Hiring a criminal defense lawyer as soon as you are able is going to be one of the best things that you can do to help yourself in this situation. Our team of attorneys here at Musca Law are more than qualified to address any breach of the peace charges that you may have. The sooner you get in touch with us, the sooner we can start building your case and protecting your rights. We can help you reduce the negative impact that a charge of disorderly conduct could potentially have on your life. We are committed to defending our clients to the very best of our ability. To get started with Musca Law, give the team a call at (888) 484-5057 and speak with one of our experienced, knowledgeable attorneys about your case today.