Venice, FL (February 2, 2019) - A 26-year-old daycare worker faces several counts of child abuse following the release of a surveillance video showing mistreatment.

The Sarasota County Sheriff's Office began an investigation in Jamie Smithmyer after video showed her allegedly abusing children.  Smithmyer was employed at the Manasota Beach Daycare and Preschool.  Deputies who viewed the video say that it shows Smithmyer abusing three toddlers, dragging them around by their arms and pushing them onto the floor.

After learning of Smithmyer's conduct, the center immediately fired her.  The children depicted on the video did not suffer any major injuries. When confronted about the abuse, Smithmyer admitted that she had broken the law but did so because she was "stressed" and "overwhelmed"

She was arrested and charged with three counts of child abuse without great bodily harm.  Smithmyer is currently being held without bond at the Sarasota County Jail.
Venice Child Abuse Laws
If you are facing a Florida child abuse charge, your future could be at stake.  A conviction for child abuse can restrict the type of job that you can hold as you will likely never be permitted to work with children if you have one of these convictions on your record.  A child abuse conviction may also affect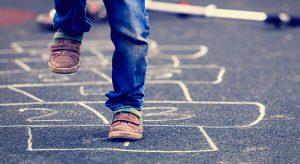 you personally.  If the child that you have allegedly abused was your own you could lose custody and visitation rights with the child in addition to facing criminal sanctions from the court.  A civil restraining order may also be sought to keep you from having any contact with the alleged child victim.

There are numerous important considerations that must be accounted for any time you are facing a charge of child abuse.  The Florida criminal defense attorneys at Musca Law understand the very real and serious impact that this charge carries.  We will fight hard for you and will explain all of your options in defending against a child abuse or neglect case. In the end, we will seek to obtain the best possible outcome for you given the circumstances of your case.

Do not wait until it is too late to obtain skilled representation.  For a free consultation with one of our lawyers, please call (888) 484-5057.