Vero Beach, FL (August 8, 2019) – Police arrested 65-year-old Maureen Gaviola after an alleged battery event involving a police officer at the Vero Beach Disney Resort.
Gaviola had kicked an officer while she was being dragged from the resort, according to an arrest report taken afterward.
The deputy who arrested her stated that she had been yelling and cursing near families and small children. She fell during the chaos, which caused her to receive swelling and a cut on her face.
When a deputy attempted to arrest her, Gaviola said that she wanted her handcuffs off or else she was going to kick the officer. Gaviola then kicked a deputy multiple times and left a mark on the officer's leg.
Gaviola was charged with battery on a law enforcement officer.
Vero Beach Battery Laws 
Battery in Vero Beach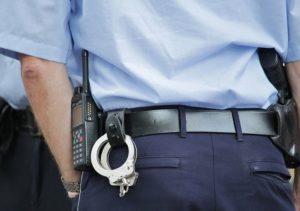 is known as a particular violent crime that can lead to serious penalties for those accused. A battery is seen as the intentional striking of another person against their will, which is similar to cases of assault but assault only involves a threat on some occasions. Being convicted of one of these crimes can directly affect many aspects of your life such as receiving fines, prison time, anger management classes, and more. Because of this, you need an experienced criminal defense attorney on your side who can help you through.
At Musca Law, our defense attorneys have helped many clients achieve proven case results during one of the most difficult and challenging times in their lives. With more than 150 years of combined experience in these cases, we understand that you are in need of a strong defense and will help you build yours from the bottom up. Contact us for more information today at (888) 484-5057.